Following my usual practice of researching after the hasty purchase has been made, I spent several long nights searching for heater elements for the wing mirror.
The heater elements are wafer thin plastic slices with embedded wiring.  When power is applied the resistance in the wiring creates heat.  If you have a late model car you will have a humungeous heater element in/on your rear window.
So there I was searching and researching and I found numerous suppliers of these delicate veneers.   And of course, none I could use.  They may be just plastic sheets but you cannot trim them to size.  Sorta cuts all the heater strips embedded in the plastic.  I actually found one supplier with a sheet that might well have fitted.  Yeah, you guessed it.  OUT OF STOCK!! No idea when new stock coming.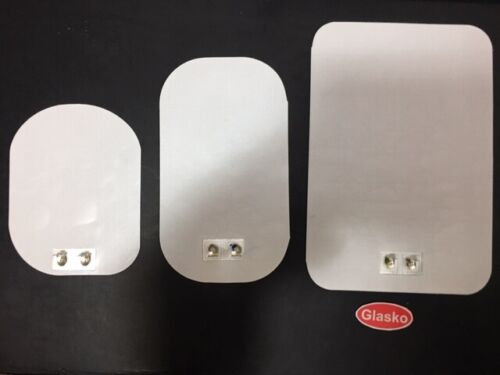 I need the teeny weeny on the left.  What ever made me think I would get what I need.